Home Improvement Grants Home Repair and Preservation Grants First Time Homeowner Grants
Home Improvement Grants
The new 2020 grants for home improvement are one of the most popular grants for homeowners. With good reasons!
Who wouldn't want to use funds from government agencies specializing in helping citizens improving and repairing their homes? Doest it sounds too good to be true?
Well, as it's too often the case the answer is; yes and no.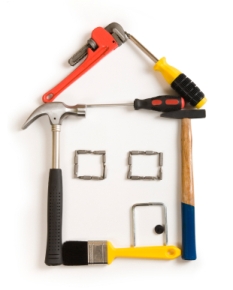 There are many real home improvement grants programs from different federal, states housing agencies. The biggest housing agencies are the Federal HUD and the States Housing authorities. Check your state housing authority to be sure you they offer home improvement grant programs. Most State housing agencies will have programs to help people looking to make their home safe and energy efficient. In some cases they can even help you pay for most of the cost in case of emergency needs.
You should also get in touch with your county and city home assistance agency in order to learn all about their grants for home improvements.
Where to find home improvement grants